Featured Franchises
Buy a Sparkle Grill franchise today and be your own boss. Our proven track record shows that homeowners seek out our BBQ grill cleaning professionals. We provide the training and tools you need to build a thriving business. Take a look at some of the key franchise locations available now. Don't see your city below? Contact us to find out about availability. We want to work with you.
COMPLETE PACKAGE
$20,999.00
MARKETING AND PROMOTIONAL MATERIALS
Including sample advertising, promotional and other information designed to get customers right away.
We provide full support 365 days per year
We are always just a phone call away. and we have at our disposal over 25 years of experience in the business of cleaning and repairing grills. You cannot find service like this from any other company.
The opening inventory included is all the cleaning chemicals, cleaning equipment, and instructions on how to preform the services properly. We work with all of the top supply companies to ensure your access to readily available replacement parts and other supplies.
YOUR OWN FRANCHISE WEBPAGE
We provide you with a webpage on our site with our other franchisees.
The franchise webpage is yours to customize however you like. Our website and other lead-generating techniques have helped grow our franchises into a 1.5 million dollar business.
This powerful program is specifically designed for Sparkle Grill Cleaning & Repair
Our software will enable you to track, store and manage customer information including services performed, amount collected, appointment scheduling, business accounting, marketing and e-mailing, and job reminders.
Spend three days learning from the best.
You will come to one of our training locations for specialized live on-site work experience and training! Our company prides itself on quality customer service. That's why customers come back year after year. Not only do we offer training on how to clean, but also how to sell grills, parts, accessories, and grill islands.
CONTRACTOR PACKET REQUEST
Not ready to leap into the business alone? Join us as a part-time contractor.
We'll help you build the business and when you are ready we can set you up with a franchise. Contact us to find out how.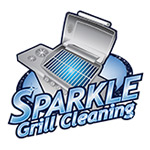 "I should have looked into this sooner- happy my grill is ready to go."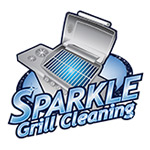 "Is that a new grill or old grill? Nobody can figure it out. It's clean!"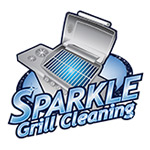 "I'll call you out to the house again. Saved me time and the price was right."
FRANCHISE PACKET REQUEST
If you are not making $25 to $50 per hour on your job you are getting under paid our contractors average $27.09 per hour including travel time. Our competitors don't want you to know what we know or they would be out of business